Editorials
Making navigating easier, Google is now using Augmented Reality (AR) in its Google Maps that will show live walking
Making navigating easier, Google is now using Augmented Reality (AR) in its Google Maps that will show live walking directions helping people find their destinations easily.
Called the Google Maps Live View, tech giant Google added a new AR feature in Maps, which will show real-time navigation through the phone's camera by displaying arrows in real world to guide the way.
User would have to simply search for a location they wish to walk to or tap it on a map. Then, by tapping the directions buttons at the bottom, they will be able to select walking direction at the screen's top. Lastly, tap on the new Live View option at the bottom of the screen.
Google Maps to display speed limits, cameras to save drivers from speeding tickets
The feature works when a user holds up their phone next to streets and surroundings. It will then show arrows and directions overlaid on top of the camera view in order to make it easier in locating buildings and the desired destination.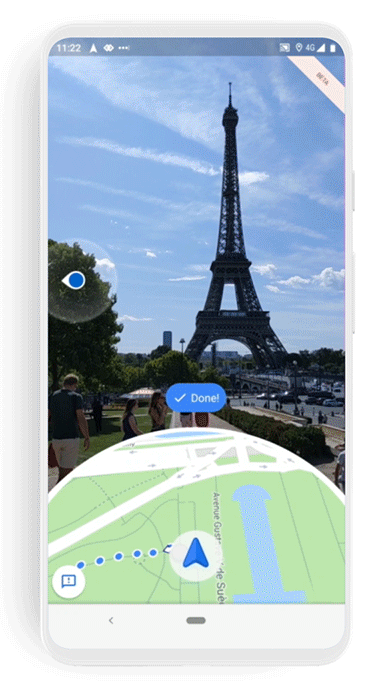 The feature, as per The Verge, first was seen earlier this year in Google's Pixel phone, but it will now also available in a much wider range of Android phones that support ARCore and iPhones that support ARKit. These phones will be able to access Google Maps Live View feature in beta this week.
Moreover, Google also announced a number of new features being added in Maps including a 'Reservations' tab that will have data about all stored flights, hotel flights and more and can even work offline.
Also, a 'Your Match' feature for finding restaurants customized for user's taste that even allows reservations and tells the popular dishes of that particular place. Also, there is a new redesigned 'Timeline' feature to revive earlier memories.
Copyright Business Recorder, 2019